By Fiona Vernon
Cleaning is an important part of business maintenance for commercial properties in Geauga County and the state, especially at the change of the season. Unfortunately, time restraints, lack of help, and other factors can prevent the appropriate cleaning services from being performed in a timely fashion. In situations like these, many have chosen to contact Langston's Ultimate Cleaning Inc in Portage County, Ohio for their commercial cleaning services.
Since 1996, Langston's Ultimate Cleaning Inc's team of seasoned professionals – and active U.S. Chamber of Commerce members– have been providing a wide range of quality cleaning services for commercial properties and more. Today, this local cleaning company from Portage County continues to provide an assortment of commercial cleaning services to locations throughout Northeast Ohio such as janitorial services, office detailing, floor maintenance, and more. As part of these services, Langston's Ultimate Cleaning Inc uses top-of-the-line equipment and the most advanced cleaning technology available to meet the expectations of their clients in Summit County, Stark County, and other areas throughout state.
Their employees are even bio-hazard certified, making Langston's Ultimate Cleaning Inc an ideal option for those looking to have a property cleaned after an instance of death—even hoarding. In fact, this local cleaning company is frequently called out to apartments and other residential properties where large scale hoarding has taken place. In situations like these, a combination of extreme cleaning and their overall hoarding services can be exceptionally beneficial. This is especially true if the property is being resold or will soon be occupied by another tenant. Of course, Langston's Ultimate Cleaning Inc also offers residential spring cleaning services to help homeowners in Mahoning County and beyond prepare for the season ahead with a clean home.
With 20 years of experience in the industry, Langston's Ultimate Cleaning Inc team of bonded and insured professionals have the skills and knowledge needed to provide properties of all sizes with the cleaning services they require to keep up their appearance—especially when it comes to commercial properties. Some of these commercial services include the following:
Janitorial Services
Floor Maintenance
Extreme Cleaning
New Construction Cleaning
Window Cleaning
Daily/Weekly/Monthly Cleaning
Carpet Cleaning
And More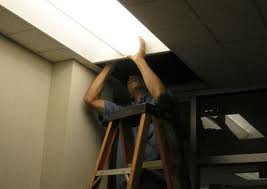 With their janitorial services, all levels of cleaning are available to companies of all sizes throughout Northeast Ohio region. Best of all, these services can be offered to businesses on a daily, weekly, or monthly basis to ensure a clean interior environment for a specific business throughout the year. As Langston's Ultimate Cleaning Services Inc offers their services 24 hours a day and seven days a week, businesses can choose when the best time for them to complete these janitorial services. This professional cleaning company can even inventory a company's cleaning and paper supplies to ensure they are well stocked between their janitorial service visits.
Of course, there are many locations in Stark County, Summit County, and beyond that only require a detailed cleaning once a year to maintain their appearance and cleanliness. For these businesses, Langston's Ultimate Cleaning Inc is happy to offer detailed cleaning services. Through these extreme cleaning services, businesses from Trumbull County and throughout the state can have their office space and more cleaned from the baseboards to the ceiling to ensure a clean environment for clients, employees, and more. As part of this multi-faceted cleaning service, Langston's Ultimate Cleaning Company can scrub carpets, remove dust, and much more—including floor maintenance. In fact, this professional cleaning company can strip, seal, and wax floors to give them the extreme cleaning needed to refresh their appearance. For added convenience, Langston Ultimate Cleaning Inc also offers new construction cleaning services that many other companies may not offer.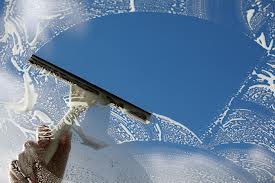 These new construction cleaning services –just like the commercial and residential cleaning services they offer—are done with extreme attention to detail to ensure they provide consistent and pristine work they can be proud to say is theirs. After all, the cleaning services they offer aren't just cleaning services, but detailing services. They're even willing to travel outside of Ohio to the surrounding states to perform these new construction cleaning services. For these reasons and more, Langston's Ultimate Cleaning is often called out to locations where new home and commercial property construction has taken place to provide the precision cleaning needed before the site is ready. With new construction, residential, and commercial cleaning services like these, it's no wonder so many individuals have chosen Langston's Ultimate Cleaning Inc for their Northeast Ohio property's cleaning needs over the years.
To learn more about Langston's Ultimate Cleaning Inc and the services they offer, visit their website at www.langstonscleaning.com. Otherwise, feel free to call 330.298.9150 to speak to one of their knowledgeable staff members today.
Langston's Ultimate Cleaning Inc
Portage County, Ohio 44266
www.langstonscleaning.com
330.298.9150